The Benefits of Dead Sea Soap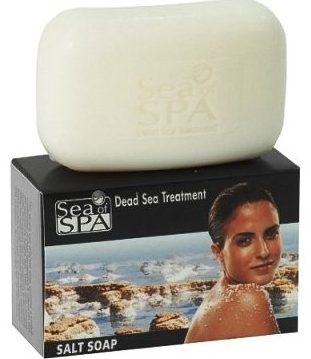 A quick visit to a beauty store will reveal a wide selection of bath soap. The trickiest part is choosing something that is gentle yet effective. It can be quite a task. If you have a hypersensitive skin like me, it is always a struggle to choose a soap that is useful but not too harsh on the skin.
This went on until I learned about the Dead Sea Salt Soap from Kedma Cosmetics. I came across this product as I was searching online. I read some online reviews about Kedma products, and I was intrigued that the soap contained Dead Sea salt. The idea was very new to me, so I was really hoping to try the product.
My Experience with Dead Sea Soap
I have been using this soap for quite some time now, and I can say that it has been working perfectly with my skin. What I love about this soap is the fact that it lathers quickly and is gentle on my skin.
After using it, I feel that my skin is softer and silkier. In addition, it does not leave my skin extremely dry after I take a shower, unlike the soaps you often find in the market. It feels as though it even makes my skin glow. When it comes to cleansing my body, I can say that it also serve its part. It is effective in removing dirt and other impurities on my skin as well as keeping my skin moisturized. Considering how sensitive my skin is, this soap is a big improvement.
Would I Recommend It?
I definitely recommend this soap for others to use. If it works perfectly on my sensitive skin, then it will work for others, too. The only negative thing about this soap is the price. Many will not be able to afford it, but you will not regret buying it. You will be paying for its many benefits. For me, that's a fair trade.