Black Pearl Cosmetics Philippines' Hyaluronic Eye Cream: An Anti-Wrinkle Treatment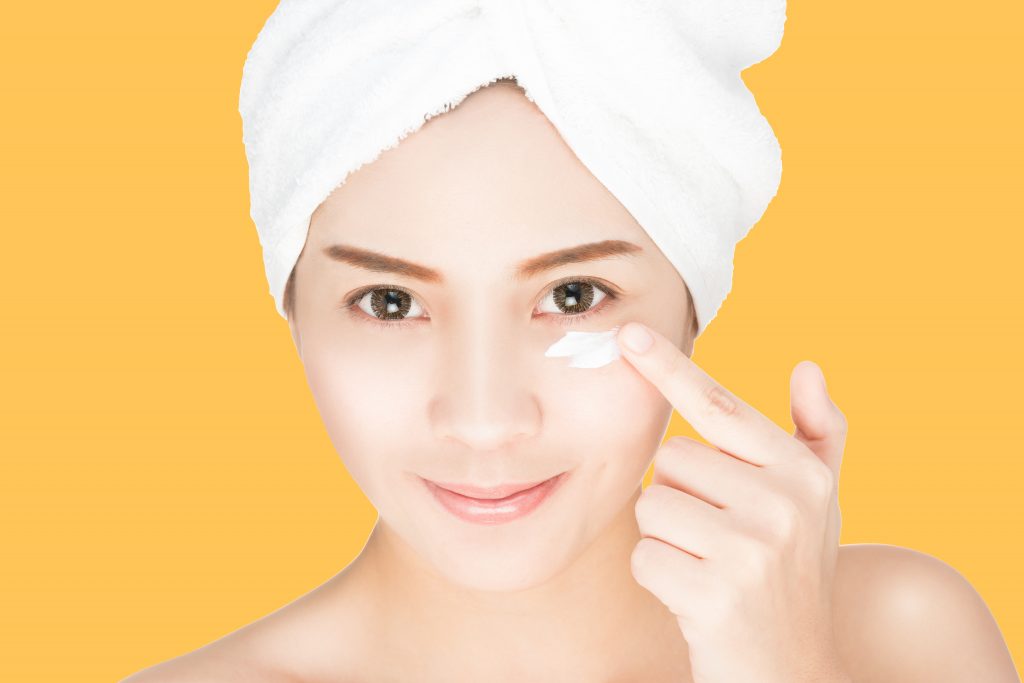 They say the eyes are the windows to our soul. I cannot agree more since our eyes usually give away our emotions and our thoughts.
It also gives away our age.
The spot around the eyes is one of the places where wrinkles first appear. Yet it is one of the most neglected. Black Pearl cosmetics has developed a cream that targets these wrinkles. Using hyaluronic acid and natural hydrating ingredients, Black Pearl's Hyaluronic Eye cream aims to reduce the wrinkles, to moisturize, and then repair aging skin.
I work at a call center and usually assigned to the graveyard shift. When I get home, that is when I usually do my chores. I get very little proper sleep. A few months after I started, the skin around my eyes were the first ones to suffer. I do have a vigorous skin care routine but never really focused in that area. I didn't realize that I really needed to take care of that part of my face until wrinkles started forming.
Thanks to Black Pearl's Hyaluronic Eye cream, it was not too late.
WHAT IS HYALURONIC ACID?
The star ingredient of Black Pearl's Hyaluronic Eye cream is hyaluronic acid. According to Wikipedia, it is a naturally occurring glycosaminoglycan (polysaccharides that are an important component of connective tissue) and can be derived from multiple resources such as foods, supplements, and powders.
It also occurs naturally in the human body. The average 70 kg person has roughly 15 grams of hyaluronan in the body, which is degraded and synthesized every day. It helps lubricate your joints and keep things full of moisture so they stay in the right shape in the right place.
Hyaluronic acid has an important function to the skin. It has a unique ability to hold moisture (1000 ml of water per gram of hyaluronic acid). And we all know that dry skin equals aged skin.
BENEFITS OF HYALURONIC ACID TO THE SKIN
The presence of hyaluronic acid increases the moisture content in the body. According to glamour.com, Hyaluronic acid is a terrific moisturizer. It is one of the world's finest humectants (elements that attract and retain water).
Cosmetic dermatologist Dr. Sam Bunting states in this article by telegraph.co.uk says:
Hyaluronic acid acts as a moisturizer through its water-attracting properties. This means it draws water in the skin to keep it hydrated, supple and functioning effectively as a barrier. This will produce a temporary improvement in lines and wrinkles.
Since it is water based, it helps calm inflammation. It also moisturizes and protects against signs of aging, even on the most sensitive skin. This does not contribute to feeling greasy or heavy. It also won't contribute to potential breakouts.
Isn't that just convenient?
With the weather in the Philippines ranging from hot, humid and (occasionally) cool, water is the best moisturizer that will never fail to keep you fresh! And hyaluronic acid helps retain that into the skin.
OTHER INGREDIENTS OF BLACK PEARL'S HYALURONIC EYE CREAM

Black Pearl Cosmetics is known for using ingredients sourced exclusively from the Dead Sea. These minerals are popular for enhancing the skin's regeneration process for the ultimate age defying effect.
The eye cream also has squalene. This works together with the hyaluronic acid to preserve hydration and promotes flexibility. Antioxidants such as Shea butter, jojoba oil, and sea buckthorn oil are also part of the extensive formula. Having antioxidants means extra protections for the sensitive area around my eyes. According to dermatologist Dr. Patricia Farris from the American Board of Dermatology from sharecare.com, "antioxidants are nature's way of protecting the body from cells and from damaging free radicals. Free radicals are unstable molecules that are generated by sun exposure, stress and as a part of the natural aging process. Free radicals damage cells, DNA and collagen."
The rest of the ingredients are added bonuses to this extensive cream that helps keep the skin calm and moisturized. It surely delivers the targeted nourishment around the eyes, keeping it bright and radiant!
PACKAGING AND APPLICATION
Ok, So I have had enough of research on the product and finally decided to purchase it.
The eye cream came in a very compact, light weight container that looks like a stout mascara. It looks very 'exclusive' in it's black packaging and titanium branding. It is very convenient to carry around but there really isn't any need since it is recommended to be applied for morning and evening use. As for me, since I work the graveyard shift, I put it on before I go to work and before I go to bed.
The cream has a pleasant scent, and texture is quite fluid (not too creamy). Can be easily applied around the eyes with your fingers.
VERDICT
I had high expectations for this product. After all the hype about its ingredients, I wanted it to work. And I am so excited to say that the expectations were met! Black Pearl's Hyaluronic Eye cream has radically reduced my wrinkles after two weeks of consistent use. My eyes look younger and more vibrant. And the tiredness has disappeared!
I would highly recommend this to my call center friends and even those who work the normal shifts! With our hectic schedules, this eye cream will make the difference in our lives. We might be tired, but that doesn't mean we need to look worn down! Black Pearl's Hyaluronic Eye cream is here to help us fight our daily battles!