Key Pieces for a Trendy Summer Work Wear
Choosing what to wear to the office during the summer can be tricky. As much as you want to put on your teeny tiny cute summer dresses and cropped tops, it's still quite unacceptable. Yet, it doesn't mean that you have to endure the discomfort of wearing your heavy blazers or tight-fitting dress. Here are some wardrobe pieces that you can turn into a trendy and still appropriate office wear.
Wrap Dress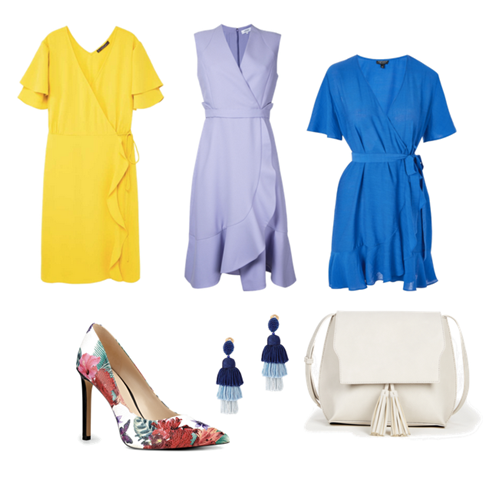 I love wearing basic body con and sheath dresses, but they are too constricting to wear in the heat of summer. So I say go for the wrap dresses. They are dainty but not too casual like sun dresses. I am partial to flowy wrap overs because I can move freely in them. Choose those in plain colors and rock it with cute floral pumps.
LBD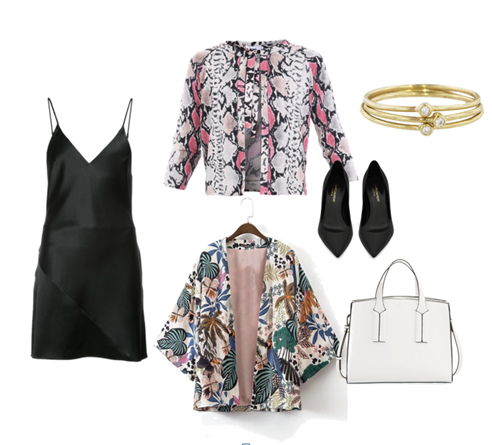 You need not avoid black all in all. Get an inventory of all your classic LBDs and pull one with a light material. Instead of pairing it with a stiff trench or blazer, don a kimono or a cardigan with bold prints. Keep everything else simple. Stick to your reliable pair of black stilettos and avoid over the top accessories.
Wide-legged Trousers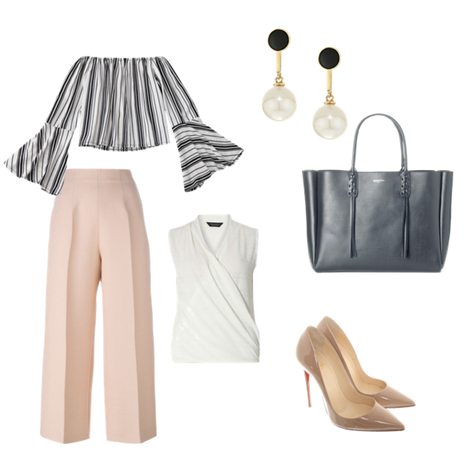 Don't you just love that wide-legged trousers and culottes are back in trend? Aside from being comfortable, they make a great work wear. Embrace the summer and choose pastel colors like light pink or blue. Pair with tops that have delicate and soft fabrics. Accessorize with basics like blacks and nudes.
Black & White Skirt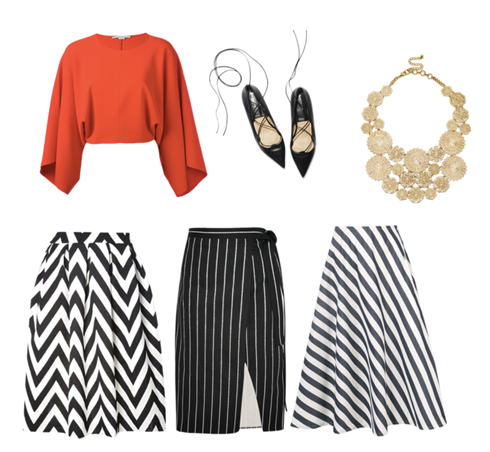 One of my overused workwear pieces is the black skirt. I like that I can pair it with almost anything. But if the heat is unbearable, save the straight, sheath, and pencil cut skirts for next season. Your best bet would be box-pleated, circle, or an A-line skirt. Pick a black and white pattern piece, and pair it with a bright colored plain top. Add flavor with a statement necklace and a pair of black lace-up pumps.
Knot Detail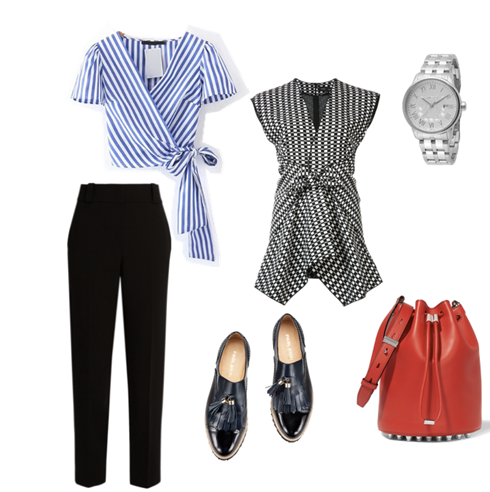 If you want to avoid girly pieces as much as possible, you can still stick with your good old pair of black pants. But instead of your signature black slacks and button-down combo, pick a top with a knot detail. It's still trendy for the summer without being too girly. This combo also looks great with a pair of black brogues and your trusty silver men's watch.
Dressing up for work in this sweltering heat isn't usually exciting, especially if you stick to your normal, everyday office wear. Don't limit yourself and explore other options. Start with the key pieces above and style your way around it. Here are some guidelines: choose light fabrics, don't be afraid of prints and colors, and pick a cut that will allow you to move without constraints.